Programming in graphical languages (LD, FBD)
GEB Automation IDE provides a graphical editor ("Geb Graphical Editor") for programming in two IEC-61131-3 graphical languages:
Ladder Diagram (LD)
Function Block Diagram (FBD)
The editor can be invoked on an existing file, with extension *.fbd: double click over it in the Project Explorer, or explicitly: Right Click->Open With->Geb Graphical Editor.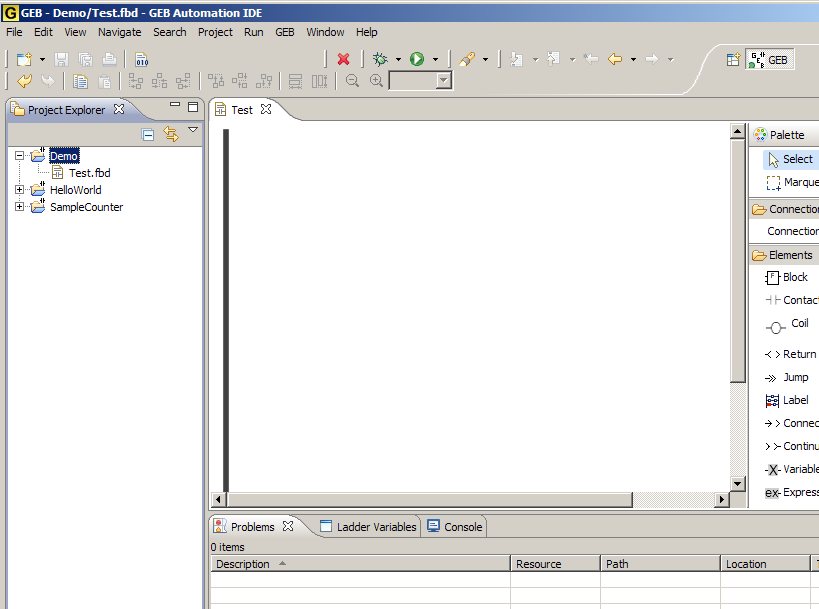 The editor features a Palette (right side) which includes:
Select and Connection tools. They switch among the two modes of operation: selecting (creating, moving, editing) elements, and making connections between them.
Elements allows to add graphical elements to a Diagram, as Coil, Contacts, Function or Function Blocks invocations (Blocks), Variable-refs, Labels, Jumps, Connectors, etc
All graphical elements from the palette can be dragged into the graph.

The Ladder Variables view, located below the editor, allows to edit the variables for the current graphical POU, and to change the POU name and type.